• CATHETER SUB-ASSEMBLIES
• BALLOONS
• STAINLESS STEEL COILS & WINDINGS
• EXTRUSION
• COMPOUNDING
• SHRINK FEP
• TESTING & MEASURING
MEDICAL TUBING:
• SINGLE LUMEN
• MULTI-LUMEN
• BUMP MULTI-LUMEN
• TAPER TUBING
• CO-EXTRUSIONS
• TRI-LAYER EXTRUSIONS
• BRAIDING
• BULLET NOSING
• DISTAL TIPPING/SHAPING
• COATING OVER BEADING
• SOLID ROD EXTRUSIONS
• SUB ASSEMBLIES
MEDICAL EQUIPMENT SOLUTIONS
The Specialized Engineering staff is expertly trained in assembly, extrusion, injection molding, machining, calibration and quality control. We are deeply experienced in the development and assembly of thermal plastic catheters. We help customers develop solutions for their medical equipment needs.
Specialized Engineering helps customers develop solutions and resolve catheter related problems that affect the assembly of their product. We deliver quality and excellent customer service. Our customers are medical disposable manufacturers looking for quick turn around and the highest quality extruded tubing produced to the tightest tolerances.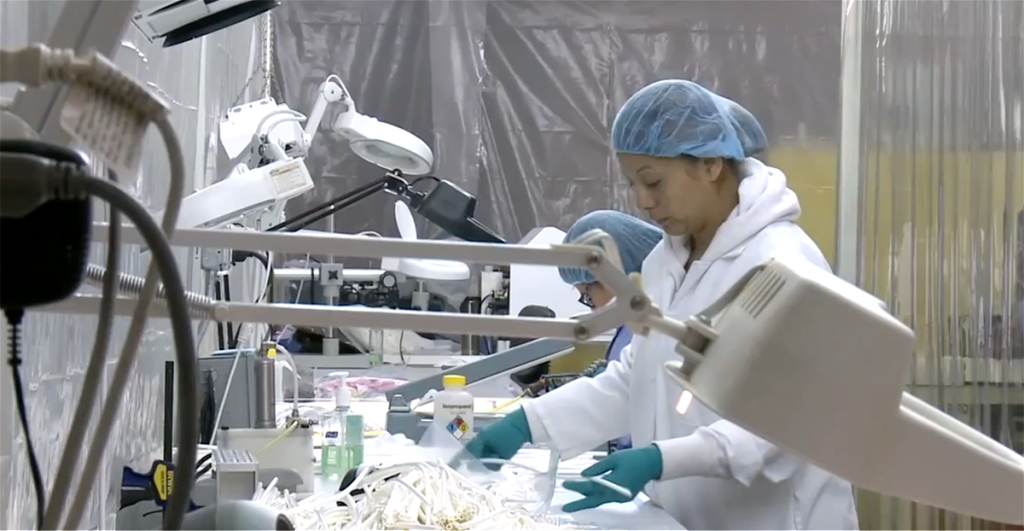 NEW SERVICE OFFERINGS FOR 2018
PLASTIC COMPOUNDING:
A method for compounding a plastic material is provided, wherein the following steps are carried out: a) providing at least one ethylenic polymer; b) addition of at least one cross-linking agent to the ethylenic polymer; c) at least partial cross-linking of the ethylenic polymer by the cross-linking agent; d) addition of at least one propylenic polymer to the product obtained in step c); and e) at least partial cross-linking of the propylenic polymer with the product obtained in step c). Further, a plastic material producible by this method, and a plastic product made out of it are provided.
-Via Google Patents
HYDROPHILIC COATINGS:
A friction-reducing coating may be applied to a base material, for example the outer surface of a catheter, to provide a significant reduction in catheter friction, particularly when the friction-reducing coating is hydrated. The coating comprises an intimate mixture of a structural plastic material, for example polyurethane, and high molecular weight poly(ethylene oxide).
-Via Google Patents
Click HERE to download our brochure.